DOWNLOAD THE LEARNMEM2023 APP
The LEARNMEM2023 app will allow you to put together your custom
conference schedule, find conference attendees, play games, and win prizes. Download today!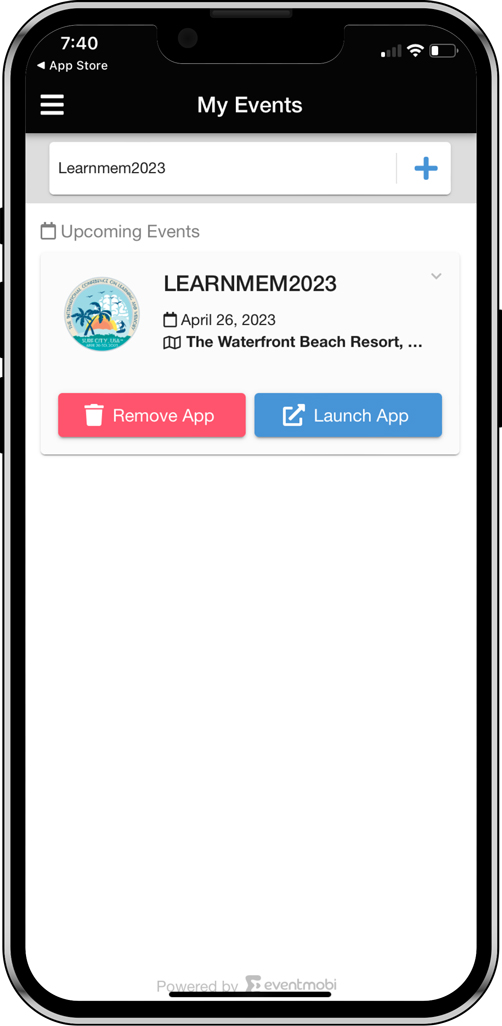 STEP 2: OPEN APP AND SEARCH FOR LEARNMEM2023
Open the EventMobi app, search for LEARNMEM2023, and launch the LEARNMEM2023 app.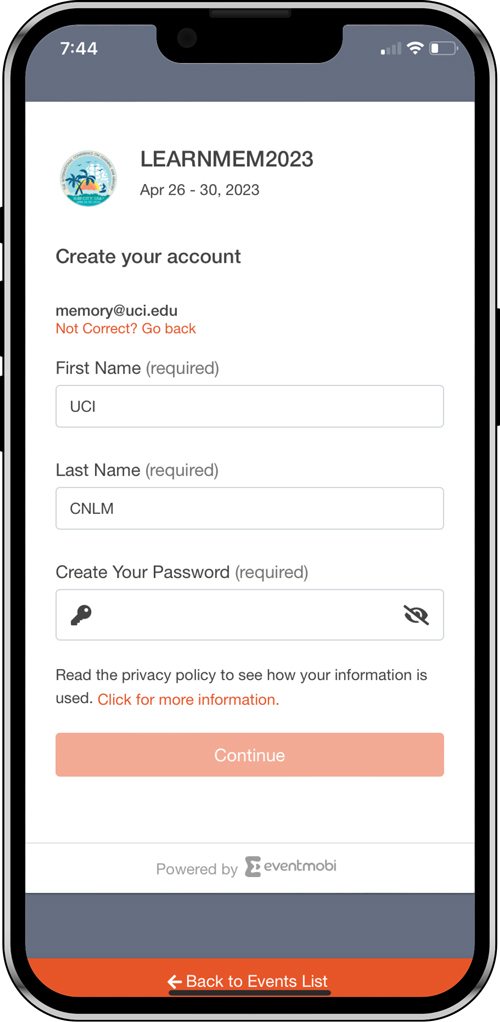 STEP 3: CREATE YOUR ACCOUNT
Register using the email address as you used to register for LEARNMEM2023 
Your first and last name will already be populated in the app. Simply set your password.
Note: After installing the app, you may be asked to verify your email address. If so, you will need to close out of the app and re-launch it after verifying your email.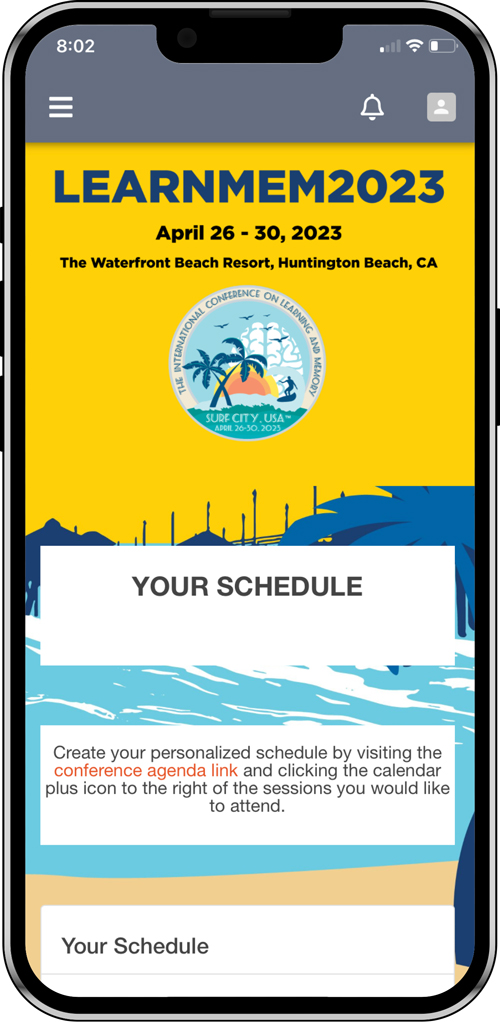 STEP 4: START EXPLORING!
Every session, every person, and every opportunity to connect is integrated into the LEARNMEM2023 app. Message Diana Lofflin on the app or email memory@uci.edu if you have any questions.